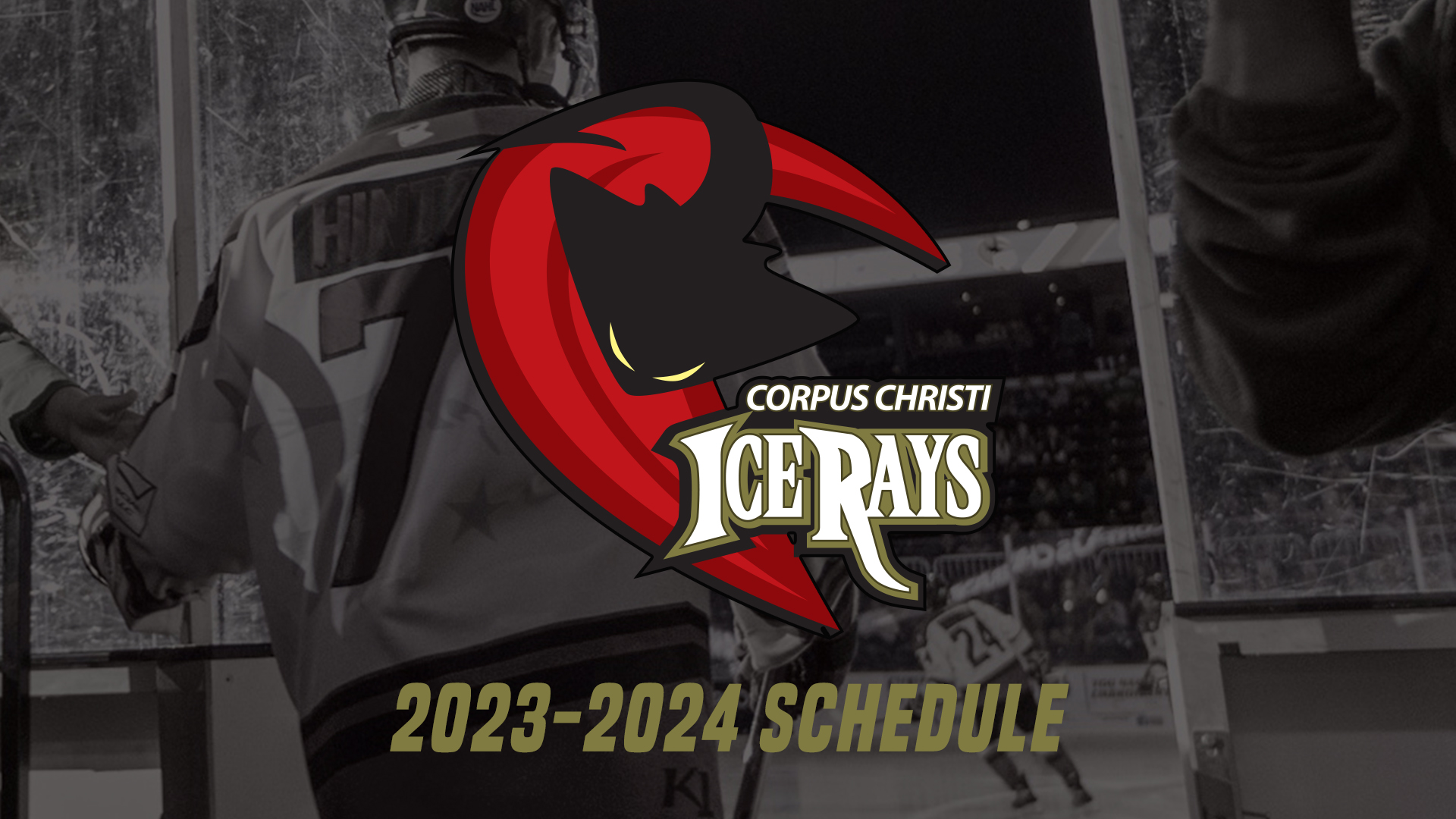 IceRays vs Odessa
Fri, Dec 29, 2023
@
7:00 pm
About This Event
December 29 @ 7:00 pm
7:05 PM
Venue Policies & Guidelines
Any bags larger than a clutch bag will need to be clear. Bags no larger than 12″x12″x6″ will be permitted inside American Bank Center. We do allow each member of the party to bring in a large clear ziploc bag, including children, of their belongings.
Guests who have bags larger than this size will be asked to return them to their vehicles. All bags will also be searched for prohibited items at entry before walking through the metal detectors.
Learn more about prohibited items here.
American Bank Center is a cashless* facility. F&B concessions, bars, and Merchandise will only accept cards. All major credit cards are accepted.
*Box office and Parking accepts cash and card.
Smoking is not permitted in the arena, auditorium, or convention center including e-cigarettes, at any time. Smoking must be a minimum of 50ft away from any entrance to the American Bank Center.
Handicap Accessible Seat Exchange
You cannot exchange your ticket in advance. When you arrive at the venue you may go to the Box Office and request to be relocated to ADA seating. Standard policy is one handicap seat plus one guest. This opportunity depends on availability of the seats. Accessible seats are available on each level of the American Bank Center.
Handicap Accessible Parking
All parking lots that are owned and operated by the American Bank Center are ADA-compliant and have designated handicapped parking available. These are available on a first come first serve basis.
ADA Drop-off and Pick-up Locations
For Arena events, patrons with disabilities may be dropped off at the corner of Shoreline Boulevard and Resaca Street and enter through the Main Entrance. For Selena Auditorium and Exhibit Hall events, patrons with disabilities may be dropped off at the end of Shoreline Boulevard at the turnaround.
Environmental Hygiene, Signage & Health Screening
American Bank Center can provide sign language interpretation for guests that are deaf/hard of hearing. Requests for this service must be received three weeks prior to the event and be approved by the performer. For details, please email us at americanbankcenter@cctexas.com or call the American Bank Center at 361-826-4100.
Sound System
American Bank Center does not control the sound system for events. Each show provides its own equipment and handles the sound level.
For your safety, once a person exits the American Bank Center, re-entry is strictly prohibited.