The American Bank Center Arena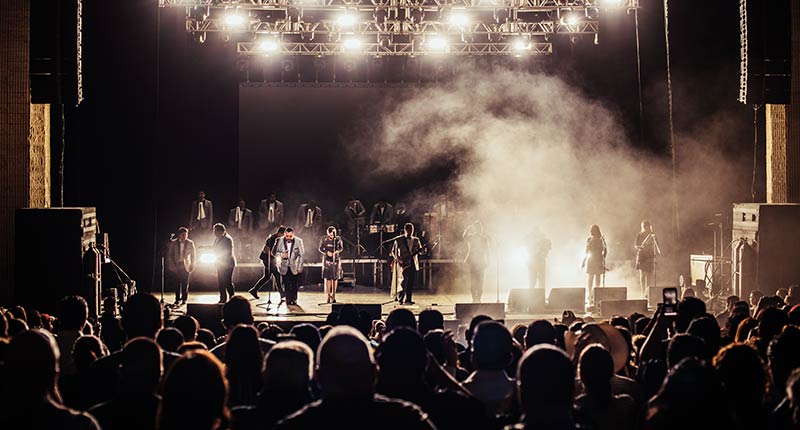 In 1996, the auditorium was named for the late Tejano entertainer, Selena Quintanilla – Perez, known simply as "Selena" to her adoring fans. With seating for over 2,500 and an outstanding acoustical rating, the Selena Auditorium has been one of the most attended venues for entertainment in the Coastal Bend area.
American Bank Center Selena Auditorium Details
| Configuration | Capacity |
| --- | --- |
| Pit | 78 Seats |
| Orchestra | 824 Seats |
| Grand Tier | 981 Seats |
| Balcony | 721 Seats |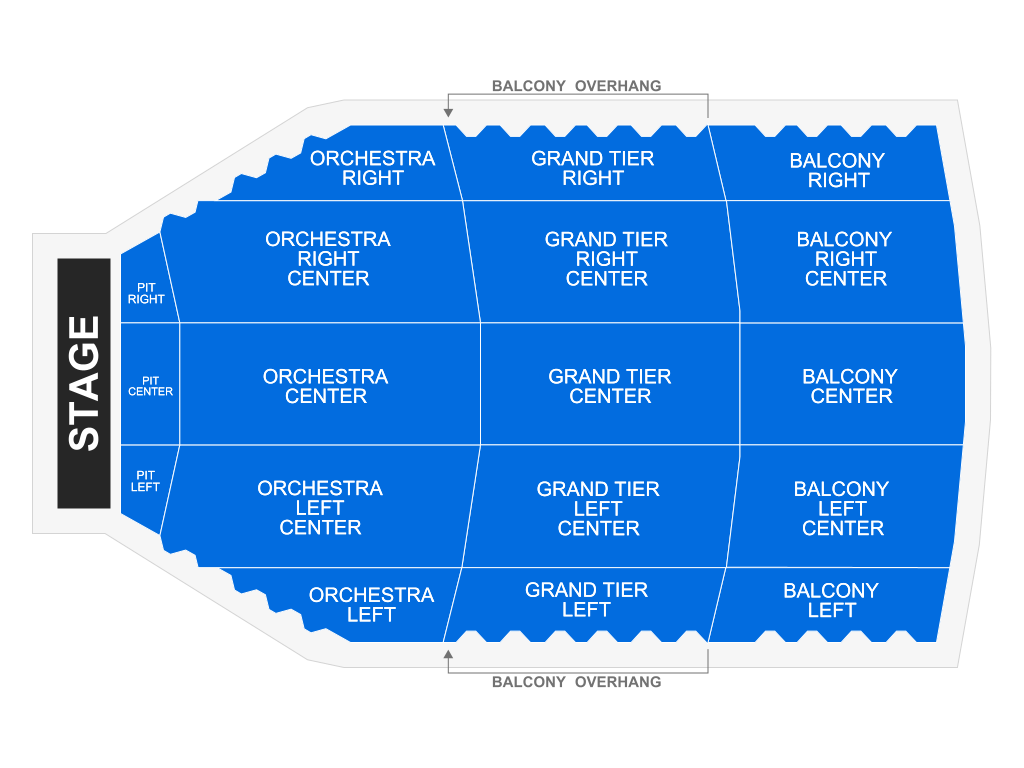 Getting to the Selena Auditorium
The entrance to the grand lobby is located off Chaparral Street up the staircase with an additional entrance off N. Shoreline Blvd.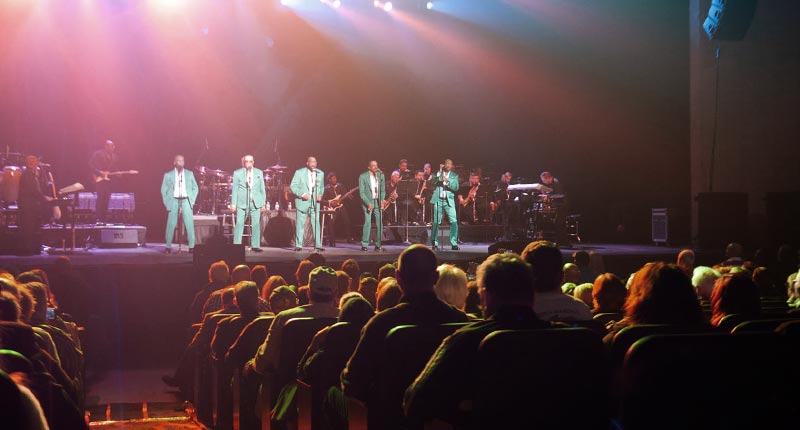 Media Information
Media is required to check in at the Security Desk. Media will not be allowed to enter the Selena Auditorium without prior consent and/or an escort.
Upon entering the building, the media must be prepared to have their bags searched for security purposes.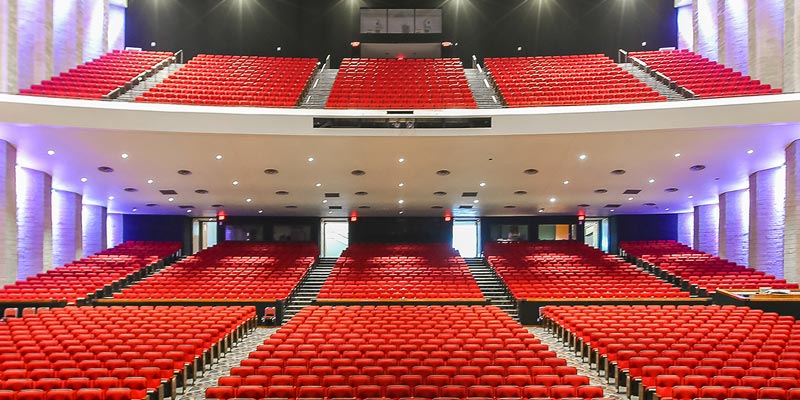 The American Bank Center Experience
Over 2,100 Reviews on Google


I loved this venue! It isn't so overwhelmingly huge. Food service was fast and the food was delicious! Seats were comfy and not so so close. There were lots of restrooms and parking! A great all-around venue.
Cayce Merrill
Google Review


Beautiful place for conventions, weddings and events! Multiple entrances and multiple event can happen at once. Always clean and well kept!
Gabrielle Vasquez
Google Review


Was here for the last day of Buc Days. Very exciting and what a way to end the rodeo with a concert. The watch and hear and sing with…INTOCABLE!!!
Monico Hernandez III
Google Review
American Bank Center Bag Policy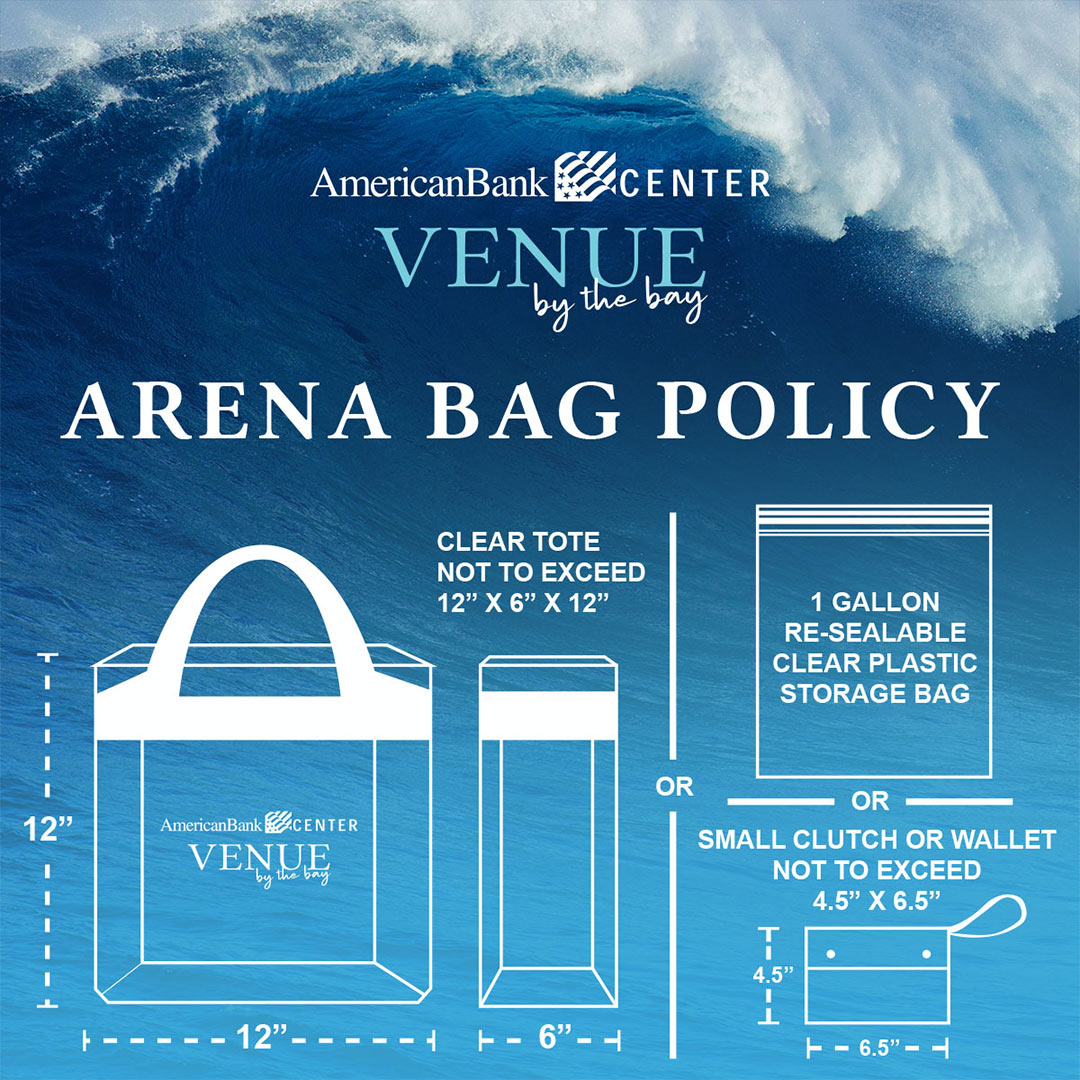 Any bags larger than a small clutch bag will need to be clear
Bags no larger than 12″x12″x6″ will be permitted inside American Bank Center
Guests with bags larger than this size will be asked to return them to their vehicles.
Small clutch bags or purses do not have to be clear but cannot exceed 4.5″ x 6.5″
We allow each party member to bring in a large (up to 1 gallon) clear plastic storage or Ziploc bag, including children, of their belongings.
All bags will be searched for prohibited items at entry before walking through the metal detectors.
American Bank Center Group Sales
Specific events allow group discounts at the permission of the event organizer. The number that is considered to be a group varies on a show-by-show basis.
How do I know what events you offer group tickets for?
Are there extra fees on a group sales order?
Are there incentives for group leaders?
Directions to the American Bank Center